4 Go-To Breaky Spots In "Melbourne"
Melbourne. It is seriously all go. It hasn't even been a week yet, and I can already tell that myself, coffee, and restaurants are just going to be " best friends ". There is something so exciting, refreshing and exhilarating in this bustling city of yours, that makes me want to check out a new spot every morning, to have breakfast and my Almond Mocha (No judging). Here below, are 4 top spots, I have come across that I would recommend if you have a few days to travel around the city.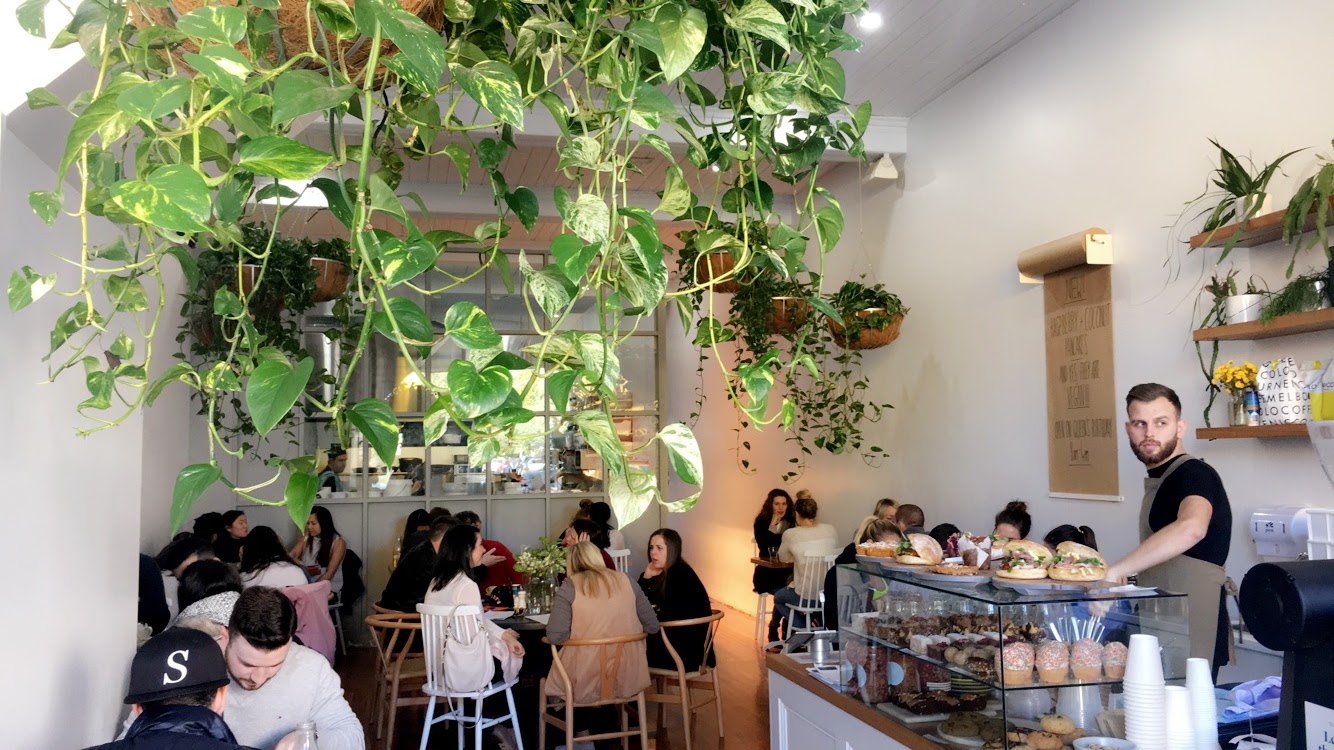 A spot, I could say many of you have heard. Now I have finally been! What a treat, and such a fantastic buzzing atmosphere, surrounding the Prahran suburb. A nourish bowl, and sweet potato fries - was all I needed, and certainly did the trick. With so much more unique offerings on the menu and I would highly recommend a stop here on your next visit.
To be found in the Armadale area of Melbourne, Moby 3143 occupies an exceedingly beautiful space and honours excellent food and design in a wholly inviting atmosphere. My favourite dish had to be the breakfast salad, which is a bit different for me, as I tend to go with an egg always. If you do pop by, make sure you head upstairs, as space is much more beautiful, and relaxing to enjoy your time there.
A dog-friendly place. NOW I LOVE THAT. This spot had to be one of my favourites when it came to a new location for myself and exploring Melbourne. Here the food line-up is more lunch-focused than at its Armadale sibling above Moby. My absolute favourite dish from the menu was the Curried Chicken Pot Pie, which was actually off the specials board. Seriously, delicious and felt like a home cooked meal, away from home. If you also grab a coffee to go, you can walk along amidst the port, as its only moments away.
A place, I was dying to visit! Why? The colourful interior, where plants were growing across the site. It was the place to be. Ordering the Egg Soldiers, reminded me soo much of been back home. PLUS, how they served it just topped the cake in real egg cartons. Yes, you heard right - how bloody cool. The presentation was just incredible, and the dishes I ordered was delicious. It gave me an LA vibe, with the old school booths, and layout of the shop. If you want that perfect gram shot, this is 100% the place to go.